Share this URL: http://ai-automation-accelerate.peatix.com
Event is FINISHED
Will AI Automate Your Job? The Data Revolution and Its Impact
What:
This round table discussion seeks to explore the impact of big data – specifically Data Science, Machine Learning and Artificial Intelligence – on the everyday lives of people.
The advent of big data brings along many advances, benefits and conveniences to our lives, but at what cost?
Is your job at risk of being automated during the AI revolution?
Our highly qualified speakers will discuss which repetitive or labour-intensive jobs will likely be automated, but will also explore how continuing lifelong education can help the workforce of today cope with the increasingly rapid changes occurring in the workplace.
Key Points:
How big data has changed our daily lives

How Data Science, Machine Learning and Artificial Intelligence is changing the local and global workforce today and into the future

The need for lifelong continuing education in today's world – Learning to learn for tomorrow

Pedagogical approaches to training the workforce for the future
Who should join:
If you are interested in modern and future use cases of big data and AI in society and what steps you can take to better understand it, this event is for you.
Speakers:
Jin Hian Lee: Cofounder, Evie.ai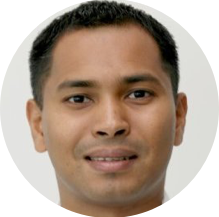 Jin is the tech co-founder of Evie, and is passionate about building solutions to tomorrow's greatest challenges. Jin leads a team of world-class product managers & engineers that are dedicated to building the A.I. assistant that will power the future of work. Jin graduated from Stanford University with BSc. & MSc. degrees in Electrical Engineering in 1999, and has spent fifteen years building and launching innovative mobile & Internet media products on a global scale at companies like Yahoo.



Scott Jones: Managing Director, Six Kin Development; and Partner, SingularityNET
Scott is Managing Director of Six Kin Development Scott is a Silicon Valley veteran who began his career writing code and managing software development teams for several early Internet startup companies, including Netscape, where he helped build the legendary Netscape Navigator web browser. He has since founded three startups and been involved with numerous high-tech ventures over the past 25 years. Mr. Jones also has more than a decade of experience in academia, serving as Senior Lecturer at Nanyang Polytechnic in Singapore, and as a researcher at Hong Kong Polytechnic University, where he worked alongside Dr. Ben Goertzel, co-founder & CEO of SingularityNET.
Dr Ooi Kim Tiow: Chair, School of Mechanical & Aerospace Engineering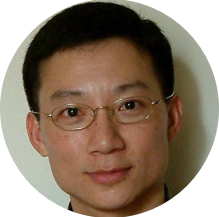 Dr Ooi Kim Tiow is Chair of the School of Mechanical and Aerospace Engineering in Nanyang Technological University, Singapore, and Professor in the Thermal and Fluids Division in the same school. He arrived in Singapore in 1990 after obtaining his PhD degree in Mechanical Engineering from University of Strathclyde, Scotland, UK.
Dr Ooi's research areas are mainly focused on refrigeration compressors and systems, as well as the design and optimization of mechanical products. He publishes widely in his research field and has been invited to be Editorial Board Member, Associate Editor, Guest Editor and Reviewers of International Journals. He also serves as International advisory committee member and Chairman of Academic Committee of International Conferences in UK, Europe and China. Dr Ooi is the holder of more than 10 patents, a co-author of a book and chapters of encyclopedias. He has also consulted for numerous engineering companies on design and optimization of refrigeration compressors, design optimization and studies of mechanical products both locally and internationally.
In 2014, Dr Ooi was awarded the Nanyang Award for Innovation and Entrepreneurship. His research works have won a few international and national awards. He is also Member of American Society of Heating, air-conditioning and refrigerating Engineers.
Dr Ooi is a prolific teacher and enjoys educating our future generations. He has since been bestowed trice the Teacher of the Year Award, and once The Nanyang Award for Excellence in Teaching.
Lavine Hemlani: Founder & CEO of Accelerate Coding Bootcamps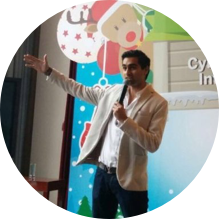 Lavine is passionate about eliminating the financial barrier between education and opportunity for motivated learners to unleash their potential. Prior to Accelerate, Lavine co-founded FLYR and worked with deep learning start-up Thread Genius. Lavine began his career in investment banking in NYC at Lazard M&A and held roles at the following funds: Atlas, Marwar Capitaland Union Park Capital.
read more
Tue

Mar 13, 2018
7:00 PM
-
9:00 PM
SGT
Add to Calendar
Venue

PIXEL
Tickets
Venue Address

10 Central Exchange Green, Singapore 138649 Central Exchange Green, Singapore

Singapore
Organizer
Want to find more groups and events like this?